Clean & Efficient Energy
Overview
BECC has increasingly supported projects related to the generation of clean and efficient energy, as well as energy savings in general.
BECC's growing portfolio of clean and efficient energy projects aims to reduce the demand on traditional fossil‐fuel‐based energy production while contributing to the displacement of greenhouse gas emissions and other pollutants from power generation by fossil fuels.
As there continues to be an increasing need for affordable and environmentally beneficial alternatives to conventional fossil fuel-derived energy sources, BECC and project sponsors develop energy projects to help support local communities. These renewable energy projects create an opportunity to generate electricity without releasing the same type of atmospheric emissions generated by fossil fuel fired plants or using scarce water resources for electricity production.
Available Funding
Infrastructure Funding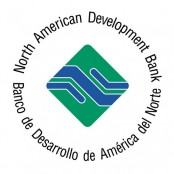 Loan
The primary objective of NADB is to facilitate financing for the development, execution and operation of environmental infrastructure projects located in the U.S.-Mexico border region.
Featured Projects
Publications & Reports